Find Success Fast With Our Group Fitness Classes!
Get the most out of your workouts and have a great time in the process with our Group Fitness Training here in Fresno.
This high-energy program offers a total-body workout for people of all athletic abilities. We offer a dynamic schedule where no two classes are the same and we work hard to tailor our training to your unique skill set.
Come see us here at Iron Bird Fitness or fill out the short form on your screen to learn more!

What Can You Expect From Our Group Fitness Classes?
The goal in this program is to work every muscle in your body and help you see real, sustainable results like you never thought possible.
At Iron Bird Fitness, we like to mix things up and keep you on your toes. We keep your mind motivated with different exercises in every session and we keep your muscles guessing so that you never slip into a rut. These are more than your average group fitness class. Our dedicated coaches provide individual attention to each member. They know your goals and can get you there, while you experience the community of the group around you.
We have a variety of Group Fitness classes to chose from, including:
Ironbird Strong
Yoga
Kickboxing
Kundalini Yoga
PLUS, We're Always Here To Have FUN!
Working out shouldn't feel like a chore. It shouldn't be hard on your body or your mind.
That's why our team here at Iron Bird Fitness focuses on maintaining a high-energy environment where each and every workout is exciting. We help you feed off the energy of everyone around you and we challenge you to get the very most out of your body every single time.
Join us here in Fresno and enjoy:
Professional coaching and instruction
Incredible support and motivation
Boosted energy levels in your daily life
Long-lasting confidence in everything you do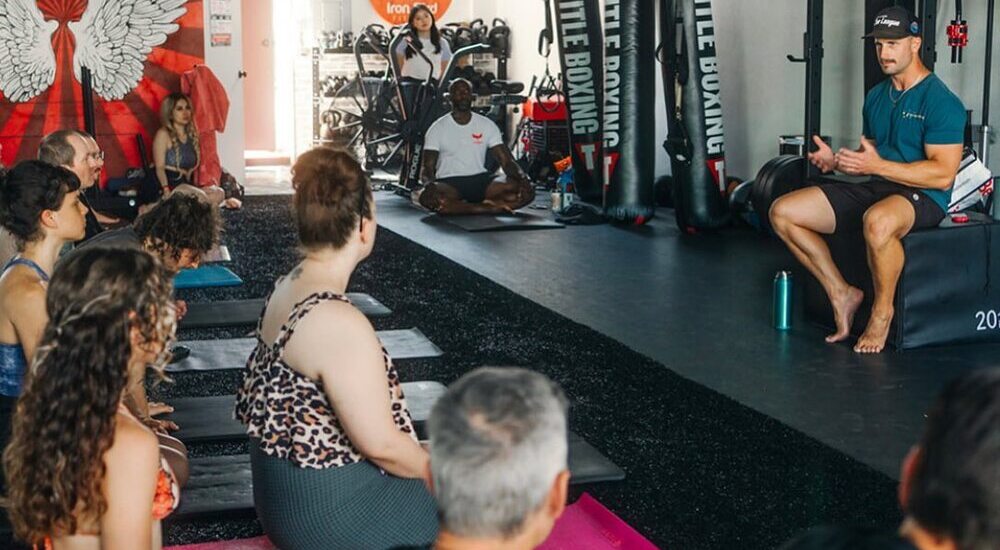 Check Out Our Group Fitness Classes Here In Location Today!
If you're ready to change the way you train and have a great time in the process, join us here at Iron Bird Fitness and take on the best Group Fitness Training in town.
We're helping men and women across Fresno find success and we can't wait for you to be next.
Fill out the short form on your screen to learn more today!